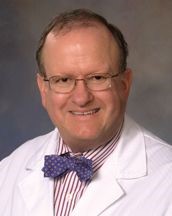 The Hematology Board held its fall meeting on Thursday, November 10, 2022. The agenda provided an opportunity to update the Specialty Board on activity at ABIM and allowed for discussion of pressing issues in the field. The Hematology Board was joined by guests from the American Society of Hematology (ASH).
The following is a summary of the fall meeting.
Leadership Update
Richard J. Baron, MD, President and Chief Executive Officer, ABIM
Dr. Baron presented an overview of ABIM's progress on a number of fronts since the Hematology Board met in the spring, including:
The continued success and growth in participation of the Longitudinal Knowledge Assessment (LKA®), noting that enrollment for the LKA opened December 1 in all specialties for physicians with an assessment due in 2023. Three new specialties—Critical Care Medicine, Infectious Disease and Pulmonary Disease—are now available.
ABIM's concentrated efforts in advancing diversity, equity and inclusion work streams, including research, listening sessions, staff trainings, cultural celebrations and analysis of ABIM's programs and services, while addressing any inequities discovered.
The ongoing campaign against medical misinformation, which remains a growing concern in the medical community. ABIM is actively working with organizations across the House of Medicine to build a comprehensive approach identifying strategies and tactics that can be employed to battle misinformation and promote accurate information.
Diversity, Equity and Inclusion (DEI) Update
The Hematology Board received an update on ABIM's DEI work from Lorna Lynn, MD, Vice President of Medical Education Research; Kelly Rand, MA, CPH, Manager of Diversity and Health Equity; and Pamela Browner White, Senior Vice President of Communications and Chief DEI Officer.
Ongoing work in DEI includes a pilot program incorporating differential item functioning analysis in ABIM assessments, design of a study investigating the impact of patient race and ethnicity identifiers in assessment items, developing health equity questions and reporting on the demographic characteristics of the internal medicine workforce.
Specialty Board Chair Mark M. Udden, MD, invited the Hematology Approval Committee chairs to speak about the development of assessment content relative to DEI work. Morie A. Gertz, MD, MACP, Chair of the Hematology LKA Approval Committee, and Robert T. Means Jr., MD, Chair of the Hematology Traditional, 10-Year MOC Exam Approval Committee, cited examples of terminology changes that will impact physicians taking assessments, such as the Duffy-null associated low neutrophil count (previously referred to as benign ethnic neutropenia) and a von Willebrand factor polymorphism which can affect diagnosis of von Willebrand disease. Dr. Gertz urged ABIM to include health equity content in the blueprint.
Members of the Specialty Board added to the discussion by noting disparities such as access to transplants, the cost of treatment that disproportionately affects underinsured patients, testing that is subject to insurance approvals and the difficulties of addressing these issues in an assessment item. Members also mentioned that religious beliefs can impact hematologic care decisions. ABIM hopes to collaborate with other ABMS member boards to develop health equity content more broadly.
Charles Clayton, Chief Professional Development and Diversity Officer for the American Society of Hematology (ASH), noted that ASH has a Health Equity Task Force charged with developing the society's strategy. The task force plans to issue recommendations in spring 2023.
Update from the American Society of Hematology
Mr. Clayton and Robby Reynolds, Senior Director of Hematology Workforce and Career Development at ASH, updated the Specialty Board on their executive committee's decision to transition to the term "classical hematology" as opposed to "nonmalignant" or "benign hematology". ASH has been working on implementing the change through communications with members, and approached the Specialty Board—in addition to other colleagues—with the recommendation of formally changing the nomenclature within hematology practice profiles.
ASH also reported on the society's activity in response to the Dobbs v. Jackson Women's Health Organization ruling, including the development of a working group comprising members of ASH's Committee on Training, Trainee Council and the Women in Hematology Working Group. The purpose of the working group is to study the impact of the Supreme Court's ruling on trainees, program directors and training programs in states with maternal and reproductive health restrictions. The working group will then identify opportunities for ASH to support those groups in the affected states.
Dobbs v. Jackson: Implications for Hematology
The Hematology Board held an open discussion on the implications of the 2022 Dobbs v. Jackson Women's Health Organization ruling for the discipline of hematology, specifically those areas under the oversight of the Specialty Board, including training, assessments and stakeholder relationships within the hematology community.
The discussion focused on two themes: training and education, and the impact on patients. Specialty Board members noted the impact on patient educational materials concerning such issues as maintaining the ability to conceive after treatment for hematologic malignancy, which are now required to undergo legal review in some states where certain information may be prohibited from dissemination. They also pointed out that providing recommendations to patients could become more challenging in some states.
The Specialty Board also discussed how patient care is affected by the Supreme Court's ruling, such as in women with sickle cell disease, thrombotic thrombocytopenic purpura, lymphoma/leukemia and concern for relapse of aplastic anemia in patients who have responded to immunosuppressive therapy—all of which may require a decision about terminating a pregnancy. The group acknowledged the need to work with other organizations to look at exam content, as is already happening with racial disparities, and to encourage patients to share in decision-making with their physicians.
ABIM is conducting a formal content analysis of themes found throughout analogous discussions by all of the ABIM specialty boards and may consider an article authored by the members of the ABIM Council to illustrate the widespread and cascading effects of Dobbs v. Jackson on the internal medicine community.
Maintenance of Certification (MOC) in 2023
The Specialty Board received an overview of upcoming MOC milestones from Florence Mickens, Program Operations Manager, and Weifeng Weng, Ph.D., Director of Research Analysis. In January 2023, ABIM will resume evaluation of physician certification status following a two-year extension of MOC requirements for physicians in most disciplines due to the COVID-19 pandemic. (Four disciplines—Critical Care Medicine, Hospital Medicine, Infectious Disease and Pulmonary Disease—received extensions through 2023 due to the disproportionate impact of COVID on physicians in those specialties.)
The presenters shared information about the number of diplomates at risk of losing certification and provided an overview of the robust communications strategy aimed at building awareness of the upcoming deadline in order to minimize the number of diplomates who become "Not Certified." Communications include monthly targeted emails (June through January) highlighting opportunities for earning MOC points, such as society meetings and activities, UpToDate® and thousands of other Continuing Medical Education activities. Some early career physicians who have not yet been through an MOC cycle are at risk, possibly because of their lack of familiarity with the MOC process. ABIM recommends that all physicians sign into their personalized Physician Portal to check on their requirements.
The presentation also highlighted an opportunity for physicians with lifetime certificates—that is, those who initially became certified before 1990—to enroll in the LKA as a way to meet their 2023 assessment requirement in order to remain "Participating in MOC." As a reminder, lifetime certificate holders are never at risk of losing certification for not participating in MOC. The physician will be shown as "Certified" on the ABIM website, but listed as not participating in MOC unless they meet the assessment requirement. The change was made and announced in 2013 to become effective in 2023 in the interest of providing more information for patients on whether a physician is demonstrating that they are staying current in knowledge and practice.
Enrollment for all ABIM assessments, including the LKA, the traditional, 10-year MOC exam and the initial certification exam, opened December 1, 2022.
Longitudinal Knowledge Assessment (LKA®) Update
Jeff Miller, ABIM's Chief Information Officer, provided an update on the progress of the LKA since spring 2022, including overwhelmingly positive feedback from participants. Of more than 5,100 diplomates surveyed, 91% of respondents reported that they found the LKA useful for learning, and 75% said they would recommend it to a colleague. ABIM will continue to gather data through interviews, a user panel, an in-depth study of learning and an annual survey. Several diplomates have shared their positive LKA experiences in short blog posts, reflecting on its flexibility, convenience and actionable feedback.
The Specialty Board then received a live demonstration of the LKA platform and user experience. (A video walk-through is also available online.) Among other things, it was pointed out that questions on the LKA expire each quarter, and that questions are "retired" from use so that diplomates will never see the same question twice if they continue in the LKA for multiple five-year cycles. This means that there is an emphasis on continually developing new items for the assessment and underscores the importance of the Item-Writing Task Force (IWTF) responsible for writing questions. ABIM is actively seeking item-writers, and instructions and criteria for application in hematology can be found on ABIM's website. A full list of all governance openings with application instructions can also be found online.
ABIM is analyzing large amounts of data gathered during the initial roll-out of the LKA, and working on optimizing the ongoing development of the assessment.
Members of the Specialty Board offered suggestions to improve the LKA experience, such as using retired questions as a study tool, offering the option to suppress the feedback and rationale feature, hyperlinking rationales to resources and creating more opportunities for diplomates to try the platform before committing to it.
The presenters described the feedback feature and how the passing score is considered, noting that ABIM employs processes to monitor the platform to ensure the integrity of the exam, and uses the same standard-setting process for the passing score on both the LKA and the traditional, 10-year MOC exam. The standard is revisited every five to seven years in line with best psychometric practices.
Enrollment for the 2023 LKA opened December 1, 2022. Physicians who are considering the LKA are encouraged to enroll early to take advantage of the most time possible to answer questions. The first round of questions will become available January 1, 2023, and expire at the end of the quarter.
Update from the Hematology Approval Committees
Morie A. Gertz, MD, MACP, Mayo Clinic; Chair of the Hematology LKA Approval Committee
Robert T. Means Jr., MD, James H. Quillen College of Medicine, East Tennessee State University; Chair of the Hematology Traditional, 10-Year MOC Exam Approval Committee
There are two ABIM Approval Committees working with the Hematology Board: the traditional, 10-year MOC exam Approval Committee (which also deals with the initial certification exam) and the LKA Approval Committee. Approval Committees are responsible for approving all assessment content and maintaining the assessment blueprints in their discipline. Drs. Gertz and Means described the meeting process and the committees' interaction with the IWTF, and identified the committees' current challenges and recent successes.
The committee chairs highlighted the need to mentor current item-writers and recruit new ones in order to meet the demand for viable assessment items. There is also a need for more item-writers to help develop practice profiles slated for release in 2025. Instructions and criteria for application in hematology can be found on ABIM's website.
Specialty Board and Chair Succession Update
The Hematology Board reviewed the member selection process and Dr. Udden gave the formal call for chair applications within the Specialty Board and Approval Committees in light of his term ending on June 30, 2023. There are three positions—in addition to the chair—open on the Hematology Board with preference being given to early career hematologists, international medical graduates and general hematologists. The application window closed on January 9, 2023, for terms beginning July 1, 2023.
The next steps in the Specialty Board member application process include a review of applications by the Specialty Board chair, candidate interviews conducted by Specialty Board members and a vote by the Specialty Board members at the spring 2023 meeting on two candidates for each position to recommend to the ABIM Council. The Council will then appoint new Specialty Board members during its April meeting.
Discussion among the group included suggestions on how to expand outreach to diverse populations. ABIM recently instituted changes to the application process that make it more inclusive, such as expanding choices for racial, ethnic and gender identification, and adding a question to highlight a candidate's personal or professional experiences in medicine that would add a unique dimension to Specialty Board representation (e.g., military service or non-traditional education pathways). ABIM has made significant progress in enhancing the diversity of the specialty boards to better reflect the physician population. Additionally, ABIM has been recruiting for early career physicians and offering opportunities for Governance members to participate in DEI training. When recommending candidates to the Council for appointment to ABIM service, Specialty Board members are encouraged to consider the overall composition of the Specialty Board and the demographics of departing and incoming members.
In Closing
The Hematology Board values the feedback and commentary of the entire medical community, including diplomates and society partners.
Do you have any questions? Are you interested in getting involved?
If you have questions after reading this report, please connect with us through the following channels:
You may also be interested in...