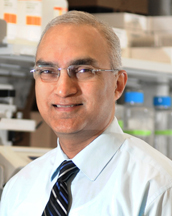 The Endocrinology, Diabetes & Metabolism Board held its spring meeting on Tuesday, April 11, 2023. The agenda provided an opportunity to update the Endocrinology, Diabetes & Metabolism Board on activity at ABIM, and allowed for discussion of pressing issues in the field. The Specialty Board was joined by guests from the American Association of Clinical Endocrinology (AACE); the Association of Program Directors in Endocrinology, Diabetes & Metabolism (APDEM); and the Endocrine Society.
ABIM and the Endocrinology, Diabetes & Metabolism Board gratefully acknowledge the service of Whitney Goldner, MD, who joined the Specialty Board in 2020. Dr. Goldner's term ends June 30, 2023.
The following is a summary of the spring meeting.
Conversation with the President
Prior to the meeting, members and guests of the Endocrinology, Diabetes & Metabolism Board received a video update from Richard J. Baron, MD, MACP, President and Chief Executive Officer of ABIM and ABIM Foundation, highlighting progress and inviting discussion from the Specialty Board on some of ABIM's leading priorities, including:
The planned release of the first Longitudinal Knowledge Assessment (LKA®) quarterly formative score reports to more than 28,000 diplomates who have completed the fifth quarter of their five-year LKA cycle. Diplomates participating in the LKA will receive these score reports as a way to let them know how they are performing relative to the passing score and help identify any areas they may want to focus on in their future studies.
Ongoing work in diversity, equity and inclusion (DEI), such as performing differential item functioning analysis of assessment items, developing health equity content in different disciplines, co-funding health equity projects for residencies, and creating more inclusive opportunities for diplomates to self-identify on their Physician Portal.
Developments from the ABIM Board of Directors' strategic planning work, such as exploring how new technologies like artificial intelligence (AI) and machine learning may help ABIM work more efficiently and develop better programs for physicians.
Continued work with a coalition of national medical organizations to address medical misinformation and promote evidence-based information. Dr. Baron recently coauthored an article in the New England Journal of Medicine and spoke at both the University of California San Francisco Department of Medicine Grand Rounds and South by Southwest on the topic of misinformation.
In response to a query from a Specialty Board member about preparing assessment questions around health care disparities, Dr. Baron emphasized that, as an assessment organization, ABIM does not prepare education materials but will create clear expectations to help medical societies and program directors create their own materials.
Another Specialty Board member asked Dr. Baron to speak about the risk of AI technology being hacked to generate misinformation. Dr. Baron agreed that misinformation is a concern even without the possibility of hacking AI technology and suggested that this will make ABIM's credential even more important as a mark of reliable, accurate information.
Misinformation and Implications for Endocrinology, Diabetes and Metabolism
The Specialty Board held an open discussion on the implications of misinformation for the discipline of endocrinology, diabetes and metabolism, including its effects on patient care, in order to contribute to ABIM's ongoing strategic conversations about the issue. In discussion, the group's comments fell into two themes:
Patient use of alternative medicine or misuse of treatment, such as hormone replacement without appropriate medical workup, and prescriptions for hormone therapy without appropriate monitoring leading to high hormone levels and side effects. Specialty Board members noted that some patients are misinformed about supplements and alternative care, choosing to seek care at natural medicine clinics that provide incorrect or even harmful treatments. Others pointed out how patients are incorporating harmful nonregulated supplements into their care and expressing dissatisfaction with their physicians.
Physician burnout from misinformation, exacerbated by patients delaying medical care and experiencing side effects or clinical consequences from seeking alternative treatments. Some patients are citing books written by celebrities as justification for taking certain supplements. Specialty Board members also stated how the discipline is under-resourced across the country; physicians are exhausted by the explanations necessary to counter misinformation, such as explaining patients' conditions and why some tests are appropriate or not when a patient is already misinformed. This is contributing significantly to physician burnout.
Association of Program Directors in Endocrinology, Diabetes and Metabolism (APDEM) Update
Odelia Cooper, MD, President of APDEM, updated the Specialty Board on activity at APDEM. The Association currently has a membership of 85% of all training programs with a third of the membership sitting on committees. APDEM recently updated its curriculum to include sections on transgender care, health equity and social determinants of health. In addition, APDEM has recently been involved in advocacy work including a joint response from ABIM to the Accreditation Council for Graduate Medical Education's (ACGME) program revisions. The comment period ended on February 26, but the requirements and impact statement for endocrinology, diabetes and metabolism are available on ACGME's website. APDEM has expanded its DEI outreach work with the Latino Medical Student Association and the American Diabetes Association.
Special Consideration Pathways for International Medical Graduates
ABIM's standard training requirements for certification include the satisfactory completion of accredited internal medicine residency and subspecialty fellowship training in the United States or Canada. In addition, there are four special consideration pathways to enable osteopathic or internationally trained physicians to obtain ABIM certification. The ABIM Council—which comprises the chairs of the individual specialty boards and advisory committees, as well as public and patient members—is exploring the idea of creating another special consideration pathway for international medical graduates who have completed their internal medicine training in another country and then completed accredited fellowship training in the U.S. or Canada. Like other ABIM diplomates, physicians in the proposed pathway would need to pass the ABIM Internal Medicine Certification Examination, and satisfactorily complete their accredited fellowship training to be eligible for subspecialty certification.
The Specialty Board held a discussion about the implications of this possible policy change for endocrinology, diabetes and metabolism specialists, with some members voicing support for the pathway, especially given the shortage of specialists in the workforce, and others noting it may create an overwhelming response rate of physicians seeking the new pathway.
Members asked whether the timing for the initial certification exam would change, and ABIM staff confirmed that certification in Internal Medicine is required before certification in the subspecialty; the principle on which eligibility is based in this proposal is competency assessment that comes with satisfactory completion of an ACGME-accredited fellowship.
Update on the Endocrinology, Diabetes & Metabolism Initial Certification Exam Pass Rate
As at the fall 2022 meeting, the Endocrinology, Diabetes & Metabolism Board discussed the first-taker pass rates of the 2021 and now 2022 Endocrinology, Diabetes & Metabolism Certification Exams, which were lower compared to other disciplines and prior-year endocrinology first-taker pass rates. It was noted that lower performance in endocrinology was not due to changes in the assessment process; the performance standard was the same from 2018 to 2022. At the spring 2023 meeting, the Specialty Board continued discussion of the topic with additional analyses on the potential "preparation effect" of the COVID-19 pandemic using updated data from 2022 to identify any emerging trends.
APDEM supplemented this with data from a survey of 60% of its members which indicated that the majority of training has returned to in-person with some virtual lectures, board review sessions and meetings. Respondent feedback on virtual learning included concerns about less exposure to faculty, and informal discussions and better retention of material when in-person. However, program directors generally feel that virtual learning did not have significant impact on board passage rate. In addition, data from the Endocrine Society showed in-training examination (ITE) scores declined for the group taking the ITE during the pandemic, similar to the decline seen in ABIM certifying exam scores. Taken together, these results lend support to a preparation effect associated with the lower scores during these years.
Members of the Specialty Board and guests raised questions about what the data indicate, such as whether practice patterns have changed, whether new generations of physician trainees differ in how they learn from prior groups and/or whether the type of patients that endocrinologists see may impact the trend.
Specialty Board Oversight of Assessments
The specialty boards that oversee each discipline of internal medicine are responsible for reviewing and approving the assessment blueprints and standards for certification, Maintenance of Certification (MOC) and the LKA. Each spring, the specialty boards review data related to the population of new graduates entering the discipline, diplomates maintaining their certification, workforce information, and assessment performance trends and feedback. Periodic review of these data helps to inform the specialty boards' assessment decisions. The Endocrinology, Diabetes & Metabolism Board discussed assessment data in the discipline and provided feedback to ABIM staff about which data were most helpful for ongoing oversight of assessment. Some of the data the Specialty Board reviewed are publicly available on ABIM's website, including:
The Specialty Board and guests also heard some information about the LKA. To date, 81% of eligible Endocrinology, Diabetes & Metabolism diplomates (those due for an assessment in 2023) have chosen the LKA pathway. Staff also confirmed that data gathered over the first year of the LKA's availability indicate that most questions on the LKA are answered in under two minutes.
When asked whether questions developed for assessments are interchangeable between the LKA and the Traditional, 10-Year MOC Exam, the presenters responded that the members of the Item-Writing Task Force produce questions within their discipline that are added to a pool of available items, but are sometimes flagged for a specific exam. Staff further clarified that program directors are eligible to serve as item-writers unless they are simultaneously teaching an external board review course, in which case some conflict of interest conditions apply. Applications are being accepted for item-writers in endocrinology, diabetes and metabolism and can be found on the ABIM website.
Recommending Specialty Board Candidates to ABIM Council
The Endocrinology, Diabetes & Metabolism Board held a discussion about the physician candidates for an open position on the Specialty Board for an early career endocrinologist. As part of the application process, the Specialty Board selects two candidates and recommends them to the ABIM Council for a final decision, taking into consideration the present and future composition of the Specialty Board as well as feedback obtained from candidate interviews and the Council.
ABIM recently instituted changes to the application process that make it more inclusive, such as expanding choices for racial, ethnic and gender identification, and adding a question to highlight a candidate's personal or professional experiences in medicine that would add a unique dimension to Specialty Board representation (e.g., military service or nontraditional education pathways). ABIM has made significant progress in enhancing the diversity of the specialty boards to better reflect the physician population. Additionally, ABIM has been recruiting for early career physicians and offering opportunities for Governance members to participate in DEI training.
Prior to the meeting, the Endocrinology, Diabetes & Metabolism Board interviewed multiple candidates who applied for the position and deliberated carefully before voting to recommend two candidates for the open position. The ABIM Council then reviewed the recommendation at its April meeting and voted to approve Jawairia Shakil, MD, Program Director at Houston Methodist, to the Specialty Board for a term beginning July 1, 2023.
Setting a Quality Agenda in Endocrinology, Diabetes and Metabolism
In late 2021, the American Board of Medical Specialties (ABMS)—which comprises 24 medical certifying boards in the U.S., including ABIM—published new standards for continuing certification. The standards include a requirement for member boards like ABIM to facilitate the development of a discipline-specific quality agenda. Furman S. McDonald, MD, MPH, Senior Vice President for Academic and Medical Affairs at ABIM, spoke to the Endocrinology, Diabetes & Metabolism Board about the new standard. He emphasized that this standard is not resulting in an individual diplomate requirement to complete quality improvement activities for ABIM MOC. Dr. McDonald invited the group to discuss how they envision ABIM engaging external stakeholders to identify issues that can serve as elements of a mutually agreed quality agenda in the discipline and the role the Specialty Board can play in this process.
Dr. Balasubramanyam and other members of the Specialty Board agreed that input from the medical societies in their role of producing educational materials would be instrumental to developing a quality agenda.
Communications and Governance Engagement
John Held, Senior Director of Communications at ABIM, and Peter McConnell, Program Manager for Governance and Medical Society Communications, updated the Specialty Board on ABIM's ongoing communications work with Governance (the ABIM Board of Directors, ABIM Council, Specialty Boards and Advisory Committees, and Approval Committees) and invited Specialty Board members to participate in engagement work. The communications team regularly engages ABIM Governance members to help give diplomates a better understanding of the individuals representing their interests in each discipline, and to help the community better understand the value of certification.
Specialty Board members provided feedback about how they could continue to take an active role in ABIM's communications initiatives with diplomates, the medical community and the public, such as through media interactions, the ABIM blog and working with their colleagues and medical societies.
Update from the Endocrinology, Diabetes & Metabolism Approval Committees
Shehzad S. Basaria, MD, Brigham and Women's Hospital, Harvard Medical School; Chair of the Endocrinology, Diabetes & Metabolism Traditional, 10-Year MOC Exam Approval Committee; Member, Endocrinology, Diabetes & Metabolism Board
Susan L. Samson, MD, Ph.D., FRCPC, FACE, Mayo Clinic Florida; Chair of the Endocrinology, Diabetes & Metabolism LKA Approval Committee
There are two ABIM Approval Committees working with the Endocrinology, Diabetes & Metabolism Board: the Traditional, 10-year MOC Exam Approval Committee (which also deals with the initial certification exam), and the LKA Approval Committee. Approval Committees are responsible for approving all assessment content and maintaining the assessment blueprints in their discipline. Dr. Basaria and Dr. Samson updated the Specialty Board on the composition of the Approval Committees, and news from recent meetings and the Item-Writing Task Force. They emphasized the ongoing need for physicians to join the Item-Writing Task Force and encouraged Specialty Board members to recommend candidates. Information on openings and applications can be found online.
In Closing
The Endocrinology, Diabetes & Metabolism Board values the feedback and commentary of the entire medical community, including diplomates and society partners.
Do you have any questions? Are you interested in getting involved?
If you have questions after reading this report, please connect with us through the following channels:
Join our Community Insights Network to share your feedback.
You may also be interested in...