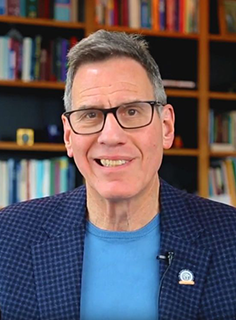 It's been quite a year for doctors.
As we have gotten through the second year of the pandemic, the work that we do in service to our patients and communities has been very much in the public eye. Mostly, that has led to extraordinary opportunities for heroism by so many of our colleagues and gratitude from the general public. But in a society increasingly riven by political division and subject to a politicization of medical science itself, we have also seen doctors—and other members of the health care team—be reviled and attacked for standing for science. It's fair to say this would have been unimaginable 5 or 10 years ago, but it is clearly an element of our current reality, and one we need to incorporate into our thinking of how we do what we do.
As people who have the privilege of being in direct contact with our patients, we have a huge opportunity to make their lives better and shape the way they think about doctors. Every act of kindness, every promise kept, every genuine connection we create strengthens the role that doctors play in society and the trust our patients have in us, just as every act of disrespect diminishes us and our colleagues.
As you come across donuts or flowers or whatever celebrations your hospital/health system/practice may have arranged to mark Doctors' Day, I hope you will take time to reflect on the enormous task we take on as a profession, the humility and fidelity with which so many of us fulfill it, and derive some satisfaction from being part of a distinct – and distinguished – community that collectively uses our expertise in service to our patients. I salute each and every one of you.
Rich

You may also be interested in...